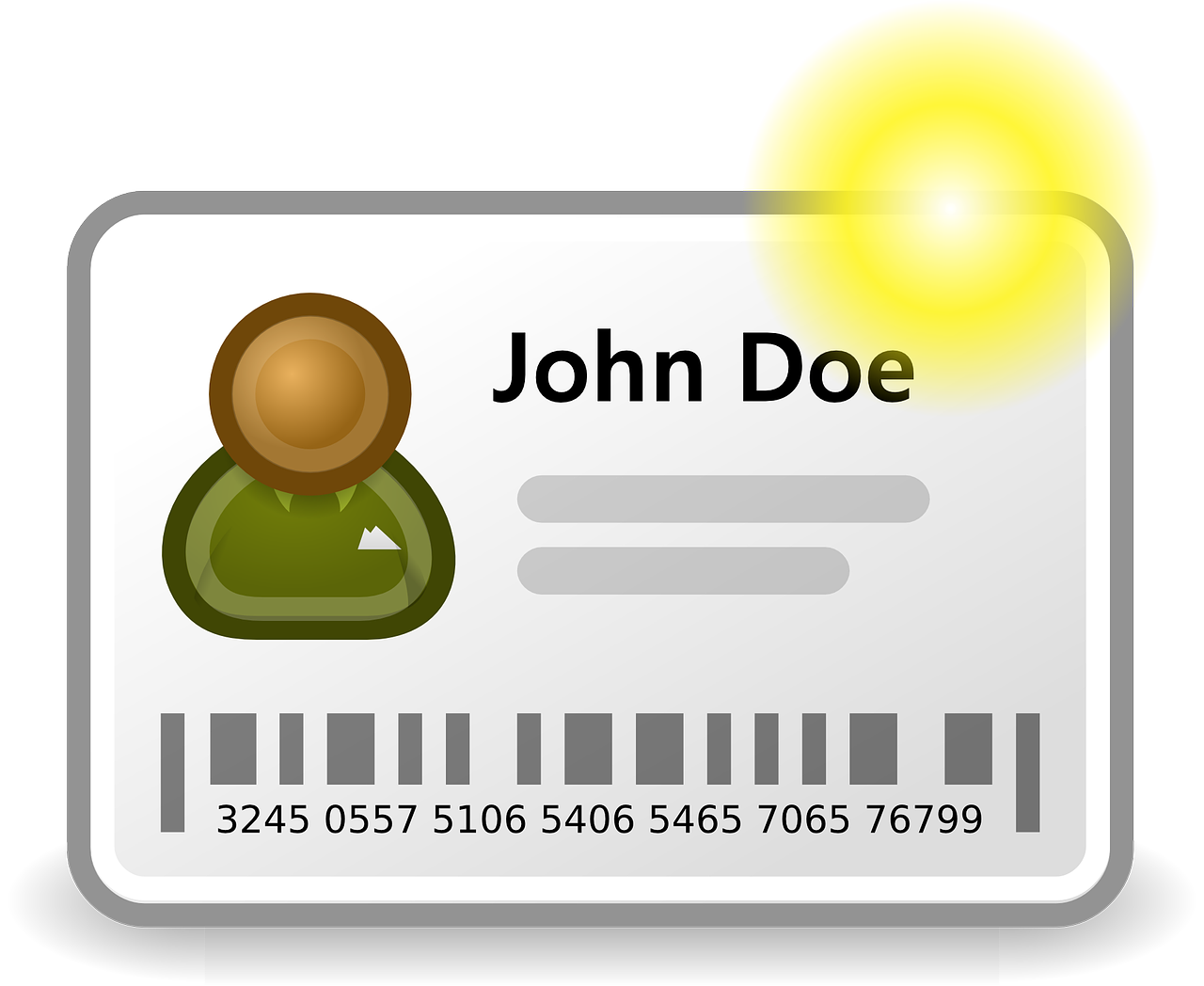 Many people about to take the GRE get confused by the GRE ID requirements. What types of ID are allowed? What does your ID need to include? The rules can seem complicated, but it's critical to understand them because, if you don't have a proper ID, you won't be able to take the exam.
In this guide we go over every type of ID the GRE accepts, what your ID must include, what can't be used as a GRE ID, and what to do if you can't meet these ID requirements.
Why Do You Need Photo ID to Take the GRE?
First of all, why do you need to bring an ID with you when you take the GRE? The main reason is to prevent people from paying others to take the GRE for them. Would-be test takers hiring people to take an exam for them has become a big enough issue that you now need a picture ID to take any major standardized test.
Standardized exams like the GRE are different from regular tests you take at school. They have higher stakes (and can often determine whether you get into your top school), and you take them at a test center where likely no one knows you, as opposed to your regular classroom surrounded by teachers and students who see you every day.
Because of these differences, some students are tempted to hire others to take standardized tests for them in hopes of getting a higher score. This isn't fair to schools who admit these students under false pretenses or to students who didn't break rules when taking standardized tests, and it hurts the validity of the exams.
ETS, the company who creates and distributes the GRE, wants to stop cheating and dishonesty by test takers, so they require photo ID to make it harder to take the GRE for someone else. Their ID requirements are in place to minimize the possibility of test takers using fake IDs or someone else's ID.
What Are the General GRE ID Requirements?
The exact GRE ID requirements you have to meet depends on both where you'll be taking the test and which country you're a citizen of, but everyone must meet the requirements below regardless of where you're taking the GRE.
The ID you use when you take the GRE must:
be an original document (no photocopies or photos of IDs are allowed)
be a government-issued national/state/province identity card that is recognized by the country in which you are a citizen or permanent resident
be current (expired IDs aren't accepted)
Include the exact name (excluding accents) as you used when registering for the GRE
include a recent, recognizable photograph
include your signature (the name and signature on the ID document must match)
To sum it up, the ID you use must be the original version, and include your name, signature, and a recent photo.
What Types of ID Can You Use for the GRE?
In this section are examples of acceptable IDs to use when you take the GRE. The forms of acceptable ID differ depending on whether you are taking the GRE in a country you are a citizen of or not. These examples apply to people taking the GRE in the United States. If you're taking the GRE in a different country, you can see what the acceptable forms of ID are by checking the GRE website.
Acceptable ID If You're Testing in the US and Are a US Citizen
Passport
Driver's license (including provisional driver's license)
State ID
Military ID
Acceptable ID If You're Testing in the US and Aren't a US Citizen
If you're not a US citizen but are taking the GRE in the US, you must use your current passport as your ID, and your passport must include your name, photograph, and signature. You can't use diplomatic or embassy IDs in place of a passport. If your passport isn't written in English-language letters, you must also present at least one Supplemental ID document (see next section). This document must also contain your name, a recent, recognizable photo, and be in English.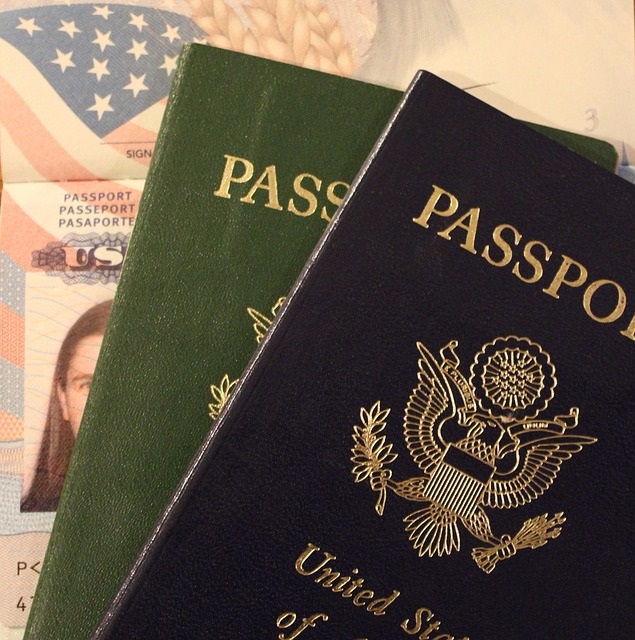 A driver's license or passport are the most common IDs to use to take the GRE for US citizens. If you're not a US citizen, you can use your passport, along with a supplemental ID if it isn't written in English-language letters. Make sure your ID isn't expired before you bring it to the exam.
What Are GRE Supplemental IDs?
If you have one of the acceptable IDs listed above, you don't need to worry about having a supplemental ID (except for the rare case of the test proctor asking to see one to verify your original GRE ID). However, if you don't have any of the accepted IDs listed above, you can take the GRE with a supplemental ID plus an accepted additional document. You need to show both the supplemental ID and the additional document together for them to be accepted. Most people won't need these, but it's good to know they're an option if you don't have one of the IDs listed above, or it's expired.
Acceptable Documents If Presented With a Supplemental ID
The following documents may be acceptable for admission to U.S. test centers if presented along with an acceptable supplemental ID.
Expired document + government-issued extension letter
Permanent resident card
Resident alien card
Passport card
Temporary resident card
Employment authorization card
Mexican border crosser card (This form of ID may be accepted only at test centers within 25 miles of the Mexican border.)
Acceptable Supplemental IDs
Government-issued ID card
Student ID card
Confirmation of identity letter from your school

This letter must be typed or printed on the original letterhead of the school you attend(ed) and, in addition to meeting all of the ID Document Requirements, must include your date of birth and the date it was issued. Additionally, a school official's signature and the school seal must be present and both must overlap your photograph. These letters are only valid for one year from the date they are issued.
What Types of ID Aren't Acceptable for the GRE?
The following types of ID can't be used as your photo ID when you take the GRE. No matter where you're taking the GRE, if you try to use one of these as your ID, you won't be allowed to take the exam.
Expired ID (unless you have a government-issued extension letter)
Photocopy of an ID
Photo of your ID that you show on your phone or other electronic device
Any ID that doesn't match your first and last name you used when registering for the exam exactly (excluding accents)
International driver's license
Draft classification card
International student ID
Credit/debit card
Notary-prepared letter or document
Birth certificate
Social security card
Employee ID card
Temporary ID (excluding driver's license, resident card and employment authorization card renewals)
Diplomatic, consulate or embassy ID card
Any document that is not recognized by a government agency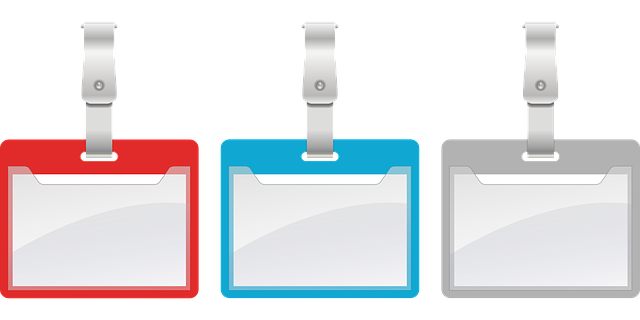 Common GRE ID Questions
Getting the proper ID for the GRE can sometimes be a confusing process, so here are the answers to some commonly asked GRE ID questions.
What If You Don't Have an Acceptable ID?
If you don't have an ID that meets the requirements, ETS states, "If you have been granted political asylum, have refugee status or are otherwise unable to meet the identification requirements, you must contact the ETS Office of Testing Integrity (OTI) at least seven days before registering to test. You must receive approval from OTI before you may register. You should also be prepared to submit any requested documents to OTI for review prior to receiving approval. If you do not contact OTI before you register, and as a result you are not permitted to test or your test scores are withheld, your test fees will not be refunded." Information on how to contact ETS is available on the GRE website.
What If You Spelled Your Name Wrong on Your GRE Registration?
The name you use to register for the GRE must exactly match the name on the ID you show (except for accents). When you're registering for the GRE, be very careful that you enter your name in correctly and it matches the ID you'll be using exactly.
If you made a mistake, it is possible to change the name you registered under, but it will take a bit of time. Contact GRE Services and explain the situation to them, and they'll explain what you need to do to solve the problem.
What Other Ways Do They Verify Your Identity When You Take the GRE?
The exact methods will vary based on testing center, but in addition to showing an ID, there may also be biometric voice and photo identification, fingerprinting, videotaping, and/or signature comparison to the signature on your ID.
Summary: GRE ID Requirements
The GRE ID requirements may seem complicated, but it's important to understand them so you are able to take the exam. Most people use either their driver's license, passport, or state ID as their GRE ID. Just make sure the ID isn't expired and the name on it is the same as the name you used when you registered for the GRE.
If you don't have any of the acceptable IDs, you can use one of the acceptable documents + a supplemental ID to meet the GRE ID requirement.
The ID requirement depends in part on which country you're taking the GRE in and which country you're a citizen of, but, in all cases, you can't use an expired ID, a photocopy of an ID, a picture of your ID on your phone, an ID without a picture, an ID without a signature, or an ID with a name other than what you used when registering to meet the GRE ID requirement.
What's Next?
Need help registering for the GRE? Check out our step-by-step guide to GRE registration to learn every step in the process.
Now that you have the right ID, what other tips do you need to keep in mind when you take the GRE? Learn the three tips you need to know for test day.
What GRE score should you be aiming for? Check out our guide to what a good GRE score is and learn how to develop your own score goals.
Ready to improve your GRE score by 7 points?
We've written a eBook about the top 5 strategies you must be using to have a shot at improving your GRE score. Download it for free now: