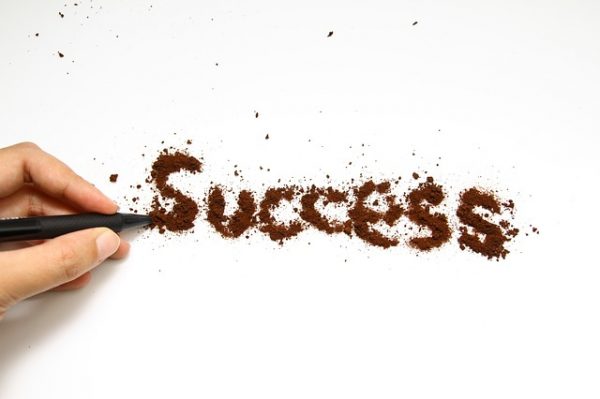 All GRE takers want to know how to do well on the GRE. But what exactly does "doing well" mean? In truth, you don't have to ace the GRE in order to do well on it — you just have to get the GRE scores you need to get into the programs you want to attend.
In this article, we'll take an in-depth look at what doing well on the GRE really means and give you tips on how to get a good GRE score for you on test day.
What Does Doing Well on the GRE Mean for You?
"Doing well" on the GRE is a subjective concept, with different meanings for different test takers. To some test takers, a good GRE score is anything above average — say, in the 75th percentile or higher. For others, doing well on the GRE is simply getting a new personal record. For everyone, though, doing well means getting GRE scores high enough to get you into the grad programs of your choice.
But how can you determine what a good GRE score is for you, personally? The easiest way to define "doing well" for you is to find your goal scores for each section of the GRE. Goal scores are the scores most likely to get you into all of the programs you're applying to.
Before we proceed, try using our guides to set your own Verbal, Quantitative, and Analytical Writing target scores. Then, once you've gathered all of your goal scores, read on for our six essential tips on how to get a good GRE score!
How to Do Well on the GRE: 6 Tips
Knowing how to get a good score on the GRE is the first step toward actually getting a good GRE score. Regardless of what a good GRE score means for you, the following tried-and-true tips cater to all levels of test takers and are certain to help you get the GRE scores you want — and ultimately deserve!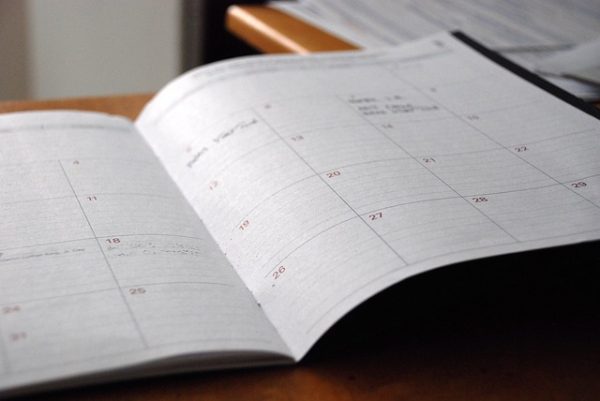 Before Test Day
How high of a score you get on the GRE primarily depends on how efficiently you prepare for the exam. Follow our four tips below to develop the content knowledge and confidence necessary for doing well on test day.
#1: Study Often and Effectively
In order to truly do well on the GRE, you must, above all, study often and effectively. How often you should study depends on the number of points you need to improve by in order to hit your goal scores, as well as how much time you have left before test day.
First, you'll need to find your baseline score for each GRE section. A baseline score is the score you start with before beginning any studying for the exam. This score essentially serves as a jumping-off point, representing your own GRE minimum and giving you an idea of how hard you'll need to work in order to achieve your goal score. To find your baseline scores for Verbal, Quant, and AW, take an official GRE practice test using the PowerPrep software.
Next, set your goal scores (use the links above if you haven't done so already).
Now, calculate the differences between your goal scores and your baseline scores. How many hours you study depends on how many points you need in order to hit your goal scores. The higher the point increase you want, the longer you'll need to study.
Here are the number of study hours it takes to get the following point increases on the GRE:*
5-point increase = 40 hours
10-point increase = 80 hours
20-point increase = 160 hours
30-point increase = 240 hours
*Point increases are overall, not per section. For example, with 80 hours of studying, you could see a 10-point increase on Verbal alone, or a 6-point increase on Verbal and a 4-point increase on Quant.
If you follow our guide to making a GRE study plan, you'll see there are tons of ways you can arrange your study schedule. Perhaps you only have a month or so before test day, or perhaps you have several months you can dedicate entirely to studying. Whatever the case, what really matters is that you're studying effectively.
But what does "effective studying" mean? In addition to the specific topics and strategies outlined in our GRE study plan and ultimate GRE study guide articles, effective studying also means to:
Carve out a dedicated study area. Your computer desk, the local library, a home office … no matter where you choose, just be sure you have a place you can go to that's quiet, organized, and 100 percent primed for studying.
Avoid distractions. We live in a tempting world! But for the sake of your GRE score, put your phone away and refrain from browsing the web. All these distractions will do is pull you out of the zone, thereby limiting your ability to focus and retain what you're learning.
Stick to your study plan. Sure, it can be tempting to break routine and let loose with a couple of pals, but spontaneity isn't ideal for a GRE study schedule. Once you have a convenient study routine in place, stick to the schedule as stringently and as often as you can. Remember, the GRE doesn't last forever, and your friends will still be around after you've taken the exam.
Study on the go if necessary. If you lead a busy life and lack ample time to study for the GRE, it's OK to pull your phone out and do a little reviewing on the go with high-quality GRE apps and games. While GRE apps should never replace your primary study methods, they're a solid supplement for those who struggle to make time for lengthy study sessions. Plus, they keep your mind sharp throughout the day!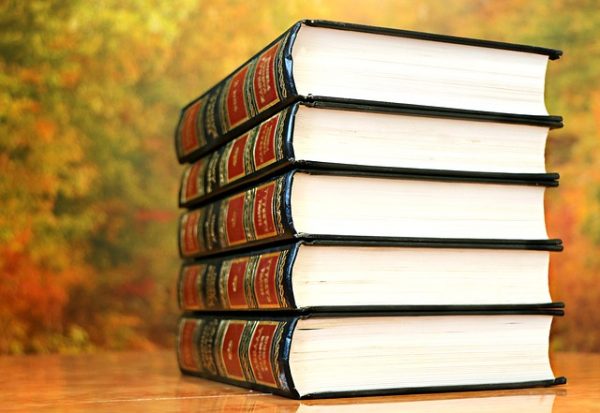 #2: Use High-Quality Prep Materials
There's no point in studying for the GRE if you're not going to take advantage of the best prep resources currently available to test takers. High-quality prep materials give you the most realistic GRE practice you can get. Examples include all official ETS resources (both free and paid) and our picks for the best GRE prep books of 2016.
In general, quality GRE prep materials should offer you most or all of the following benefits:
Furthermore, flashcards are an excellent prep tool — particularly for GRE vocab. You can make your own decks (either using note cards or a digital card-creating software such as Anki) or download our free deck of 357 high-frequency GRE vocab words. While studying, always use the waterfall method (described in the previous link) to help you better remember difficult words and concepts.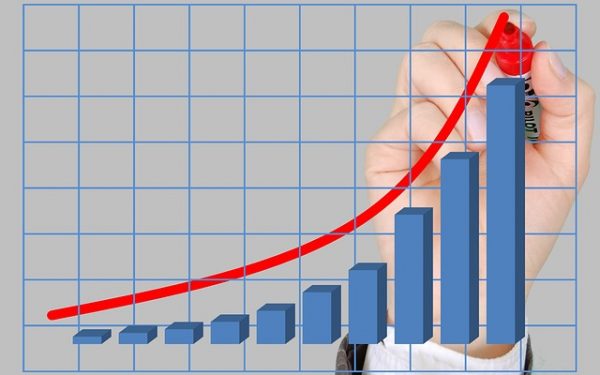 #3: Take Practice Tests to Track Your Progress
In addition to using high-quality prep materials, it's important you take quality GRE practice tests to get a feel for the GRE. Great GRE practice tests will provide you with realistic practice questions in an authentic GRE-like format. With these tests, you'll get an idea of how you should pace yourself on test day and what kinds of questions are most challenging for you.
You should also use practice tests to track your progress. To do so, take an official GRE practice test (preferably one of the PowerPrep tests) at the start of your studies to get your baseline scores. Later (near the end of your studies), take a second official practice test to see whether you're scoring in the range of your goal scores or not.
While official practice tests are undoubtedly the best to use, I recommend incorporating a few highly rated GRE practice tests created by popular prep companies, too. You can take these tests sporadically during your studies, after you've found your baseline scores but before you've taken your second official practice test. For more information on the best unofficial practice tests, refer to our complete collection of GRE practice tests.
#4: Focus on Your Weaknesses
During your studies, always spend a little more time on your weaknesses. Doing so allows you to more confidently attack challenging questions on the GRE, answer them correctly, and ultimately secure a higher total GRE score.
For example, if you're a pro at math who struggles with vocab, you'll get an overall higher GRE score in the end if you devote more time to memorizing high-frequency GRE vocab words than to reviewing Quant concepts you already know inside and out. Remember, your goal isn't to get a high score on Quant and a low score on Verbal but rather to do well on both Quant and Verbal.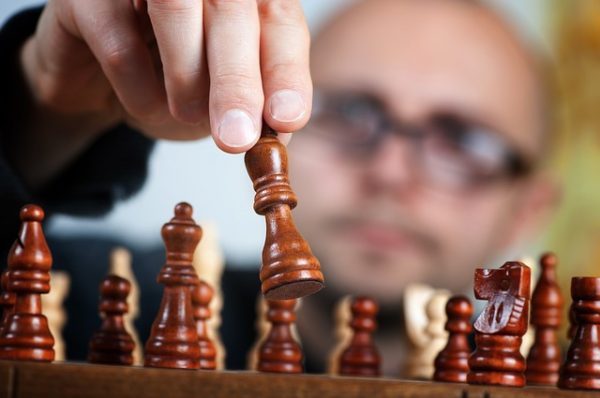 On Test Day
To score highly on the GRE, you must spend a significant amount of time actually preparing for the exam. That said, the following test-taking tips can give you a little extra confidence on test day — and can even raise your GRE scores, too!
#5: Answer Every Question
Our first test-taking tip is to answer every question. On the GRE, your raw scores are calculated using only the questions you answered correctly, meaning there are no penalties for guessing incorrectly. But if you skip a question, you'll have a zero percent chance of getting it right! So even if you're taking a wild guess, answering every question ultimately increases your chance of scoring highly on the GRE.
#6: Use Shortcuts to Find Answers
Another tip on how to do well on the GRE is to use shortcuts. Because the bulk of the GRE is multiple choice (minus the two essays and a few Numeric Entry questions on Quant), the GRE doesn't care how you get an answer — just so long as it's the correct answer.
Often, you'll have around five answer choices, giving you a 20 percent chance of guessing correctly. But if you can narrow your answer choices down to four, three, or even just two, your chance of getting the question right rises from 20 to 50 percent!
In the end, don't concern yourself with how you're supposed to solve a problem. Instead, look for shortcuts to help you either find the correct answer choice or eliminate incorrect answer choices quickly. Such strategies include the following:
The process of elimination
Identifying prefixes, suffixes, and root words
Drawing diagrams for geometry-oriented math problems
Plugging in numbers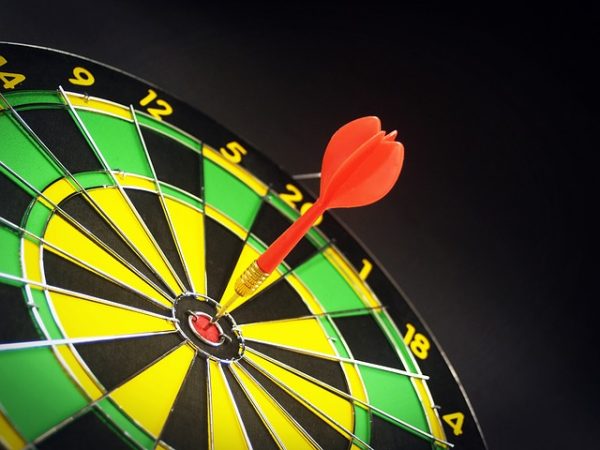 Recap: How to Do Well on the GRE
In reality, there isn't any one definition for "doing well" on the GRE. What you should really be focusing on is what GRE scores will give you the best shot at getting into the programs you wish to attend. These ideal GRE scores are your own personal goal scores.
Even with a goal score in mind, though, you're going to need some specific guidance on how to do well on the GRE in order to actually do well. Here are four key practices to help you get a good GRE score:
Study often and effectively using a personalized study plan
Use high-quality prep materials such as flashcards and top-rated prep books
Take practice tests to familiarize yourself with the GRE format and track your progress
Focus on your weaknesses so challenging GRE questions don't throw you off
Preparing ahead of time is key to doing well on the GRE. But using a couple of test-day tactics in addition to the above study tips can raise your chances of getting an even higher score on the GRE. Our best tips for test day are as follows:
Answer every question.
Use shortcuts to find correct answer choices (or eliminate wrong answer choices) quickly and accurately.
Finally, give yourself enough time to prepare for the GRE. And if you're still struggling to hit your goal scores, don't feel like a failure — just opt for a retake!
What's Next?
Need GRE help? Learn everything you need to know with our 34 essential GRE strategies and our top GRE tips and tricks for test day!
Are you ready to raise your GRE score? Learn how to study effectively for each GRE section using our ultimate study guide, and take a look at our guide to the GRE essay for expert tips on how to improve your test-day compositions!
Got questions about what to expect on the GRE? Check out our in-depth GRE FAQ as well as our total guide to GRE test day.
Ready to improve your GRE score by 7 points?
We've written a eBook about the top 5 strategies you must be using to have a shot at improving your GRE score. Download it for free now: